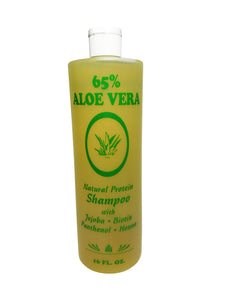 Aloe Vera Shampoo Jojoba Biotin Panthenol Henna
Aloe Vera Shampoo Enriched with biotin, jojoba, henna and panthenol, thoroughly cleans and nourishes your hair and scalp the natural way. So completely gentle you can use it every day. Follow with Aloe Vera hair conditioner for beautifully manageable, tangle free-hair.
Directions for use:
Wet hair, lather, rinse, repeat. Follow with Aloe Vera Hair conditioner.
Ingredients: Aloe Vera, Sodium Laureth Sulfate, TEA_Lauryl Sulfate, Coco Betaine, Cocomide DEA, Glycol Stearste, Polyquatenum-10, D-1-Panthenol, Biotin, Jojoba Oil, Methyl Paraben, Citric Acid, Henna Extract, Fragrance, Collagen Protien, Vitamin D, Vitamin E, Beta-Catotene, Derrived from Coconut Oil.